Helicopter Services (BOP) Limited has built a solid reputation over the last 30 years of efficiency, safety and experience and specialises in the sustainability of the New Zealand forestry industry – a member of the NZ Agricultural Aviation Association & fully certified under Growsafe and Spreadmark; meeting all NZ Civil Aviation Authority requirements.
Helicopter Services (BOP) Limited is dedicated to supplying an economical, high quality, forestry & agricultural service. Whether it be chemical application through to fire fighting, we have developed, and currently use, the latest equipment, which enables us to cater to any of your requirements.
Aircraft Aerial Spray System
– 1000 litre spray tank
– Aquaflow low-drift nozzles
– Autocal flow control
– Specific boom selection
– Tracmap GPS
"Ring of Death"
Longline spot spraying system allows HSBOP to perform confined area spot spraying operations.
Differential GPS
We operate both Tracmap and AgNav systems, which guarantee accurate chemical application and also enables us to import and export all application information.
Fertiliser & Seeding
Buckets with a 1.2 tonne capacity.
Chemical Store
We have our own approved bulk chemical store based in Taupo, which allows us to store customer's products until required.
Support Equipment
We operate a self-contained truck and trailer unit with helipad, which enables us to transport all chemical, water and fuel requirements for any particular operation.
– 1,400 litre fuel trailer
– 14,000 litre fuel truck
– Low loader truck
– 8×4 Hi-ab truck – Capable of transporting 15,000 litres of water
– JCB Telehandler
Communications
All aircraft and support vehicles are equipped with cell phone and radio equipment. All ground crew have portable hand held radios and are in constant contact with the aircraft.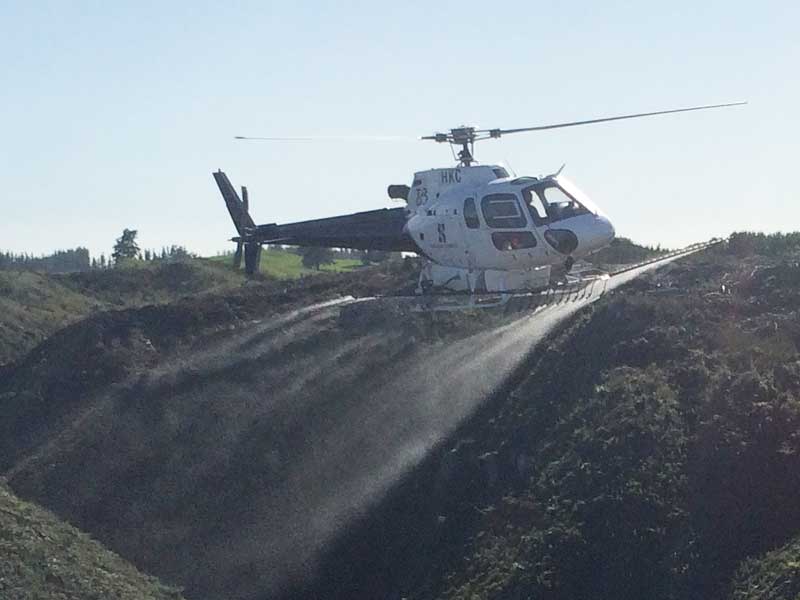 ZK-HKC using low-drift Aquaflow nozzles with our 1000 litre spray system.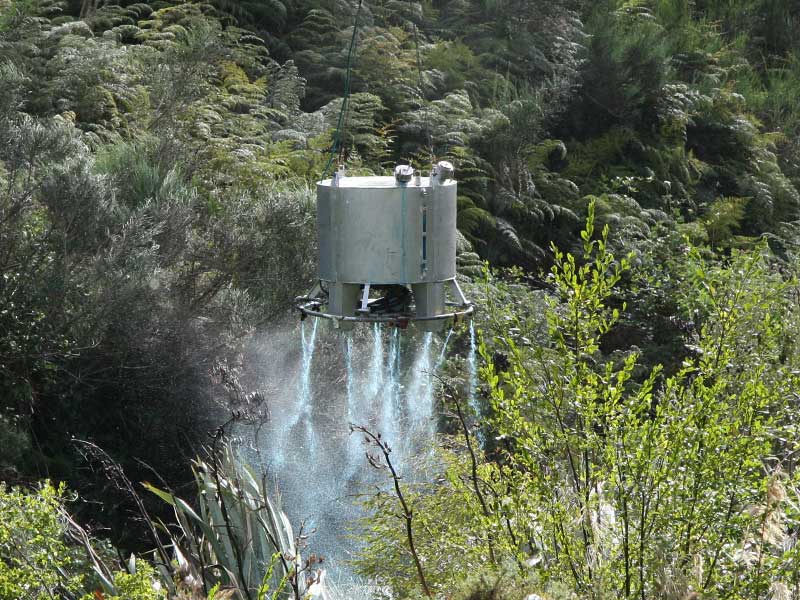 The "Ring of Death" in action spraying willows in Lake Taupo forest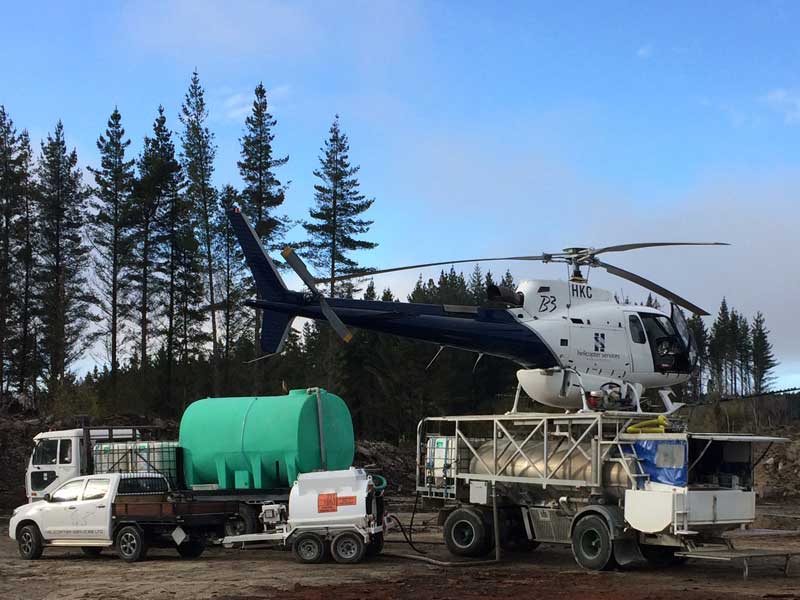 Helicopter Services operates a fleet of specialised self contained trucks and trailer units.
Contact us now for more details: